NEWS
Parents' iRoundUp donations supporting children across the UK
Oct 21, 2018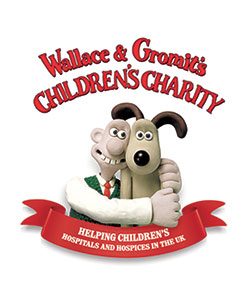 ParentPay and Wallace & Gromit's Children's Charity would like to say a massive thank you to everyone who made a donation through iRoundUp on ParentPay.
iRoundUp is a charitable giving idea conceived by 5 teenagers from Skinners Academy in East London, who won the Mosaic Enterprise Challenge, a mentoring initiative of The Prince's Trust.
The incredible total of £42,150 donated by ParentPay parents is supporting grants to 14 hospitals and hospices, improving the lives of sick children.
Clint Wilson, ParentPay CEO commented: "The Skinners Academy students should be proud of how their initiative is helping sick children across the UK. They are great ambassadors and role models for young people. We're delighted to support the fantastic work of Wallace & Gromit's Children's Charity".
Here's where parents' generous donations are being spent:
ALDER HEY CHILDREN'S CHARITY – LIVERPOOL
Grant to support the Music Matters programme
'Music Matters' aims to provide long-term oncology and high dependency patients receiving treatment at Alder Hey Children's Hospital with a varied, engaging and enjoyable programme of music-based activities. The project will focus on improving the well-being of long-term patients through music, supporting long-term patients to establish a better quality by life whilst in hospital, and providing opportunities for patients to develop new transferable skills and life experiences, such as decision-making and creative expression.
NHS ORKNEY –KIRKWELL, ORKNEY
Grant to support an inclusive roundabout for a new play area
This grant is helping to fund a specially designed external play area which will offer a fun, carefree and safe environment for children of all ages and abilities to experience play promoting health and well-being. The play area will include expertly designed play furniture and themed areas to complement the therapeutic interventions offered by the clinical teams at the NHS Orkney general hospital.
ZOE'S PLACE BABY HOSPICE – MIDDLESBOROUGH
Grant to support a new hi-low bath
The grant will help fund a new hi-low bath, as at present the bath used is a second hand one and 16 years old. The new bath will enable the hospice to continue supporting babies and children, providing safe bathing, wellbeing, engagement, and mobility. Bathing can help improve and help reduce pain and discomfort for children with life-limiting or life-threatening conditions.
CLAIRE HOUSE CHILDREN'S HOSPICE, WIRRAL
Grant to support a Rhino Sensory Trolley
This grant will be used to purchase a Rhino Sensory Trolley with accompanying accessories so that children who are too unwell to be moved from their bedrooms can experience a sensory environment. This is especially important when children are critically unwell or at the end of life stage, as the benefits of a multi-sensory experience are even more vital at that time.
DEMELZA HOSPICE CARE FOR CHILDREN, KENT
Grant to support the 'Together in Sound' project
Together in Sound, music therapy sessions, will bring families together, improving and creating sibling bonds, making memories and helping families explore and accept difficult feelings and emotions. The project promotes siblings playing together, recognising each other's differences and finding common ground to improve the bond between them. The grant will also fund bereaved siblings sessions; where siblings are encouraged to speak openly about their lives, the death of their sibling and to create bonds and friendships with others who understand how difficult their lives can be.
DERIAN HOUSE CHILDREN'S HOSPICE, CHORLEY, LANCASHIRE
Grant to support lullaby hour sessions
Lullaby hour provides early evening soothing singing sessions for young children and babies receiving palliative, specialist respite, and end of life care and encourages parents to join in on creating a calming atmosphere before bedtime.
LEED'S CHILDREN'S HOSPITAL, LEEDS
Grant to support the refurbishment of the children's hospital area
The Leeds Children's Hospital pre-assessment area has not been refurbished for a considerable time. The staff team has been working in an area which was originally set up in an adult patient environment as a temporary solution. Pre-assessment is one of the first places a child and family will visit when they come to the hospital. The grant will help equip the rooms with comfortable children's chairs, low tables to enable children to sit and take part in play activities both before and during their consultation. Wall art will also bring colour and images to the area, helping create a warm and welcoming environment when children may be anxious.
BIRMINGHAM CHILDREN'S HOSPITAL CHARITY, BIRMINGHAM
Grant to support the 'Out to Play' Appeal
This grant will support the refurbishment of the outdoor play area at the hospital, which has become worn out after many years of use. It will include new playground equipment and flooring, creating a safe and welcoming area which is fit for purpose.
ADDENBROOKE'S CHARITABLE TRUST, CAMBRIDGE
Grant to support Music Therapy programme
This grant will be used to support their invaluable music therapy service at Addenbrooke's Hospital helping the future development and aiding the recovery of up to 460 children every year. Hospital visits can be incredibly daunting experiences for children, unfamiliar surroundings creating fear and uncertainty. This is only made worse when children are seriously ill and need to be admitted for extended periods of time. Music therapy opens up new ways of coping with powerful feelings, supporting and empowering many children who find it easier to express themselves through the non-verbal medium of music.
UNIVERSITY COLLEGE HOSPITAL CANCER FUND, LONDON
Grant to fund a Magic Carpet ™
This grant will be used to support the purchase of a magic carpet™, a projection system which responds to movements. The Carpet acts as a valuable tool to aid recovery, reduce anxiety and enhance participation and acts as a distraction for patients and also helps motivate them during physiotherapy and rehabilitation sessions.
CORNWALL MUSIC THERAPY TRUST, CORNWALL
Grant to support Music Therapy at Royal Cornwall Hospital
Music Therapy will be funded to support children who have been admitted to the Royal Cornwall Hospital and provides a valuable source of motivation and distraction for a young person who is unwell or in pain and who may be at risk of becoming depressed or overly focused on their own illness.
SOUTHAMPTON HOSPITAL CHARITY, SOUTHAMPTON
Grant to fund iPads
This grant will help fund new iPads for the Children's Emergency Department at University Hospital Southampton which can be used for distraction. Research shows that distraction is most effective, particularly for very painful procedures like changing burns dressings, when it is adapted to the developmental level of the child – and iPad's facilitate this perfectly.
TY HAFAN WELSH CHILDREN'S HOSPICE, CARDIFF
Grant to support Music Therapy
Music Therapy is non-verbal and therefore a non-threatening way of communicating and this grant will help support the children receiving palliative care at this facility.
NORTHERN IRELAND CHILDREN'S HOSPICE, NEWTOWNABBEY
Grant to support the refurbishment of the hospice art room
The art room is central to the experiences of life-limited children at the hospice. The space has not been refurbished in 17 years and currently, it is difficult to fit multiple wheelchairs around the central table, which can limit children's participation in activities. The refurbishment will allow this to change and the art room space will also be repainted and cupboards will be replaced enabling safe storage for paints and scissors, maximising the space available.
Wallace & Gromit's Children's Charity is a national charity raising funds to improve the lives of sick children in hospitals and hospices throughout the UK.