NEWS
ParentPay and BBC Children in Need welcome another year of partnership
Oct 04, 2021
After the success of their partnership, which began in 2019, ParentPay Limited and BBC Children in Need are welcoming another year of collaboration for the charity's 2021 Appeal.
The partnership will continue to support the fundraising efforts of thousands of schools and families across the UK by providing a simple and secure platform for managing large volumes of cash donations.
Following the success of last year's initiative, which saw over half a million pounds raised through donations via ParentPay, the partnership will continue to facilitate donations during school fundraising events, making a positive difference to the lives of children and young people across the UK.
This year, primary schools are invited to join in on the ultimate fun day on Friday 19th November. Children will be asked to dress up in their best fancy dress outfits – anything from comfy pyjamas to their best Pudsey-themed creations.
The day will be packed full of activities and exclusive content from guests to make the day one to remember. Keep an eye out for Joe Wicks' special workout with a twist, and Dr Ranj's Mindfulness Moment.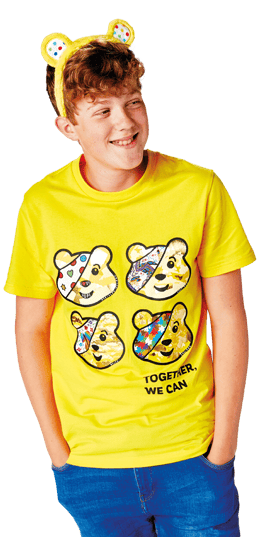 For 2021, BBC Children in Need Day is making its way to secondary schools to celebrate the nation coming together to have fun and do good. It's the ultimate fun day; the perfect excuse for young people to come to school in non-uniform and take part in fun, feel good activities, whilst knowing they're making a difference for those who need it most.
With exciting challenges set by Dragons Dens' dragons, and unique messages from some special guests available on the BBC Children in Need website, this year's BBC Children in Need campaign helps children to feel empowered and give them the confidence to present their authentic selves.
Claire Hoyle, Commercial Director at BBC Children in Need, commented: "It's fantastic to be partnering with ParentPay once again. ParentPay makes it as easy as possible for schools and parents to get involved in fundraising for BBC Children in Need, which will go on to support children and young people facing disadvantages across the UK. A huge thank you everyone who will be fundraising this year!"
Mark Brant, ParentPay Chief Executive, said: "We're truly humbled to be able to support such an important cause in BBC Children in Need for another year."
Mark added: "As we are starting to see some form of normality return, it is so important now to focus on helping change the lives of young people who are suffering the most. BBC Children in Need is such a vital cause that is doing so much good throughout the country, and I have no doubt that we will see our customers respond with incredible generosity once again."
Notes to editors
BBC Children in Need's vision is that every child in the UK has a safe, happy and secure childhood and the chance to reach their potential. The charity will realise this vision by supporting, promoting and publicising work that addresses the challenges that children and young people face and work that builds their skills and resilience.
BBC Children in Need is currently supporting over 2,500 local charities and projects in communities across the UK that are helping children and young people facing a range of disadvantages such as living in poverty, being disabled or ill, or experiencing distress, neglect or trauma.
ParentPay is the leading provider of payments services to over 12,000 schools and 3 million parents across the UK. Its flexible and secure web application allows parents to make payments for all school items, including; meals, trips, clubs, and uniform.
ParentPay is based in Coventry and employs 240 people across the UK and the Netherlands.
BBC Children in Need, Pudsey Bear and Blush are trade marks of the BBC and are used under licence.