NEWS
ParentPay CEO Named UK 'Scale-Up' Entrepreneur Of The Year
Nov 02, 2018
Clint Wilson, CEO of the Coventry-based firm, was named EY UK Entrepreneur Of The Year™ 2018 in the Scale-Up category at an awards dinner in London.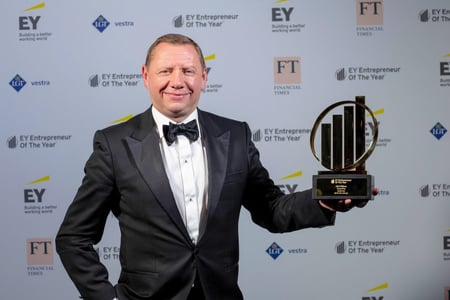 Wilson topped the Scale-Up category by demonstrating strong growth in revenue, sales, market share, headcount, and expansion, helping positively shape the industry.
The success follows a double win at the Midland awards and caps an impressive period of growth for ParentPay that has seen the company double in size and make three acquisitions in the space of a year – WIS, Schoolcomms, and Cypad – and take its first steps into Europe.
Celebrating its 20th year in the UK, EY's entrepreneur awards are run in more than 60 countries. The judges, who described Wilson as an 'inspirational individual', noted how the ParentPay CEO's drive and determination had helped create a new market.
Clint commented: "It has been an incredible few years for ParentPay and I am incredibly honoured to be recognised as EY UK Entrepreneur of the Year winner in the Scale-Up category alongside so many other exceptional and inspiring business leaders.
The EY award is a great accolade from a prestigious & internationally recognised programme reflecting the dedication of our superb ParentPay team. Their commitment and passion has made the businesses' growth possible."
Neil Meredith, EY Partner and the Midlands Entrepreneur Of The Year Leader, commented: "Clint has demonstrated unwavering entrepreneurial spirit, combining clear strategic vision with his experience as a fintech entrepreneur, leading ParentPay to become one of the fastest growing tech companies in the UK."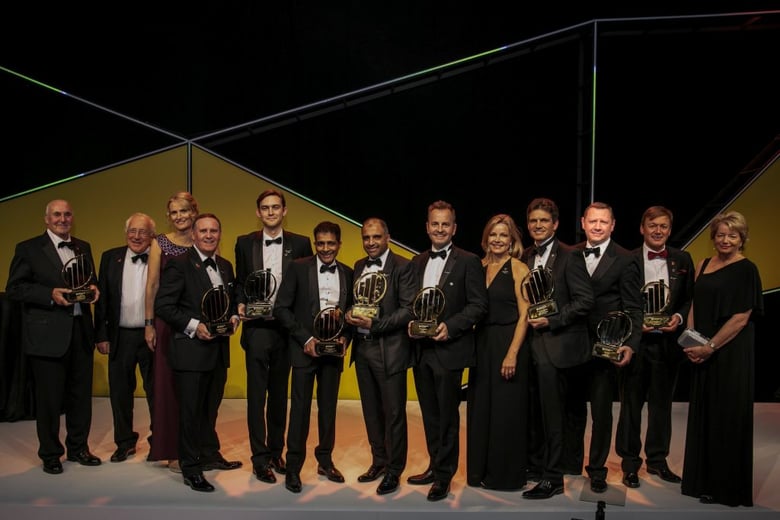 ParentPay is the UK's leading provider of school online payment and parental engagement software and serves more than 13,500 schools and 5 million parents. Last year ParentPay was awarded "Tech Growth Business of the Year" at the UK Tech Awards 2017.